Disrupting "That's the way we've always done it" with Automated Employer Invoicing
On-Demand Webinar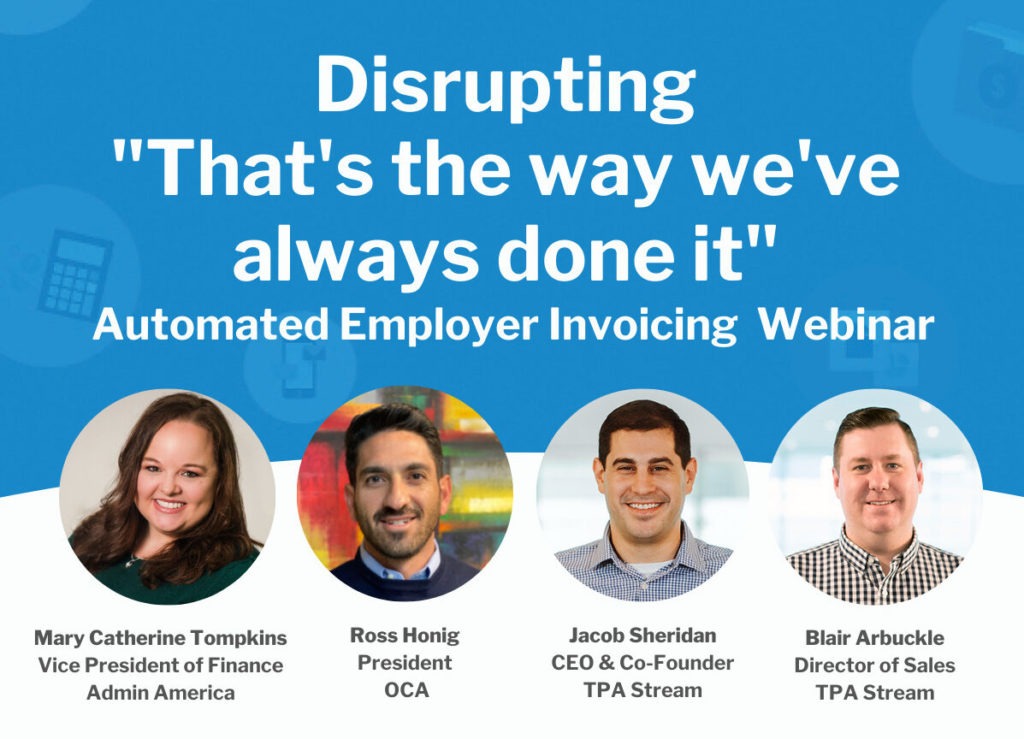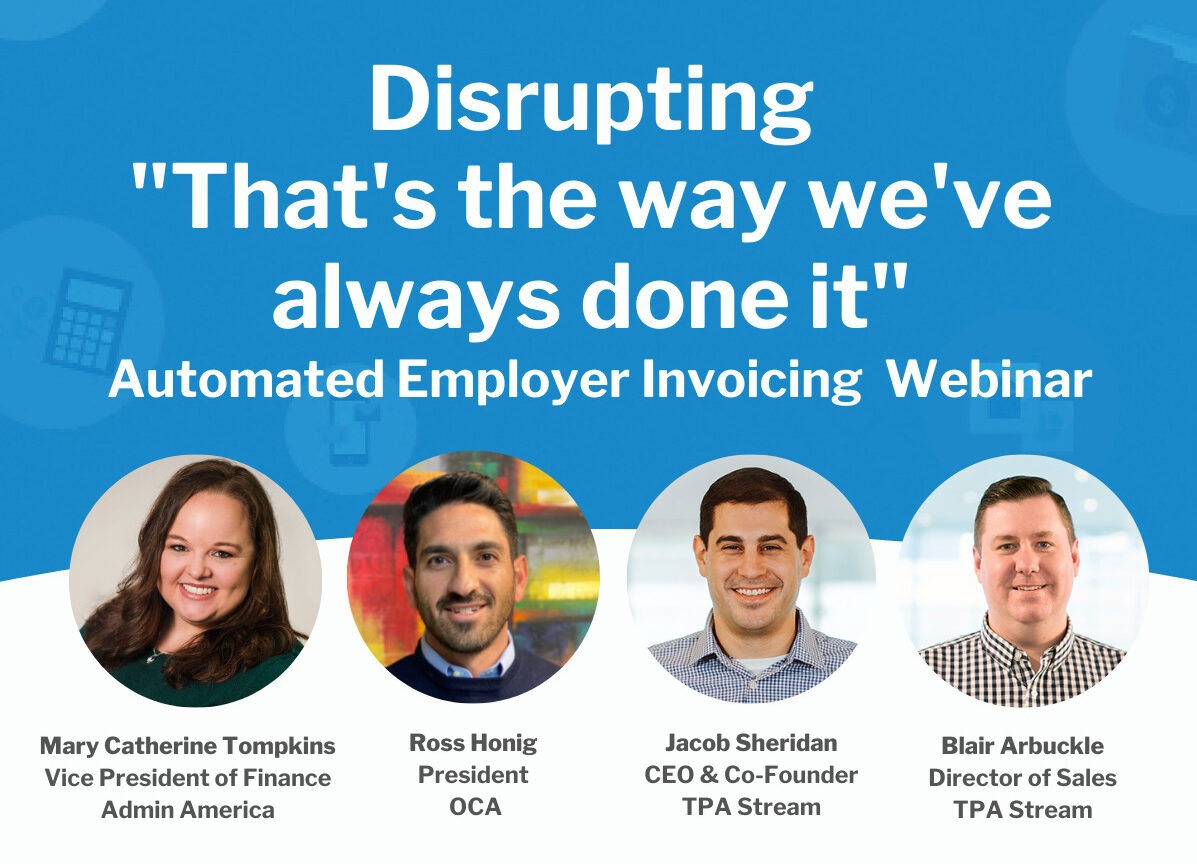 Are you always looking for solutions to do things better to improve your business and your bottom line?
Listen in as we talk to two existing clients about how automated Employer Invoicing from TPA Stream helped their company win more business and differentiate in their respective markets.
How they made the switch
How has it transformed the work for their team
Ways automated employee invoicing helped them win more business
At the end of the session, we'll do a quick demo of TPA Stream's Employer Invoicing solution so you can see for yourself.
Note: This webinar was previously recorded and available on demand. Simply fill out the lead form to access the webinar.