Manage sales records, invoices, recurring fees, and commission reports with a single automated process
TPA Stream's Employer Invoicing platform allows you to manage complex recurring fees with a single automated process. Preview your summary and details on the invoice quickly and easily, and automate commission reports with every line item detail in a matter of minutes. Our software helps to streamline communications by managing all individuals receiving commissions in one place.
Eliminate tedious tasks for administration employees and allow TPA Stream to efficiently manage your billing process.
See for yourself
Request a live demo or view an on-demand demo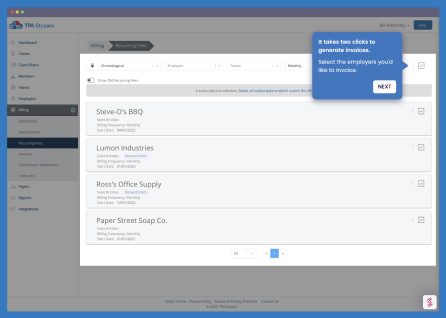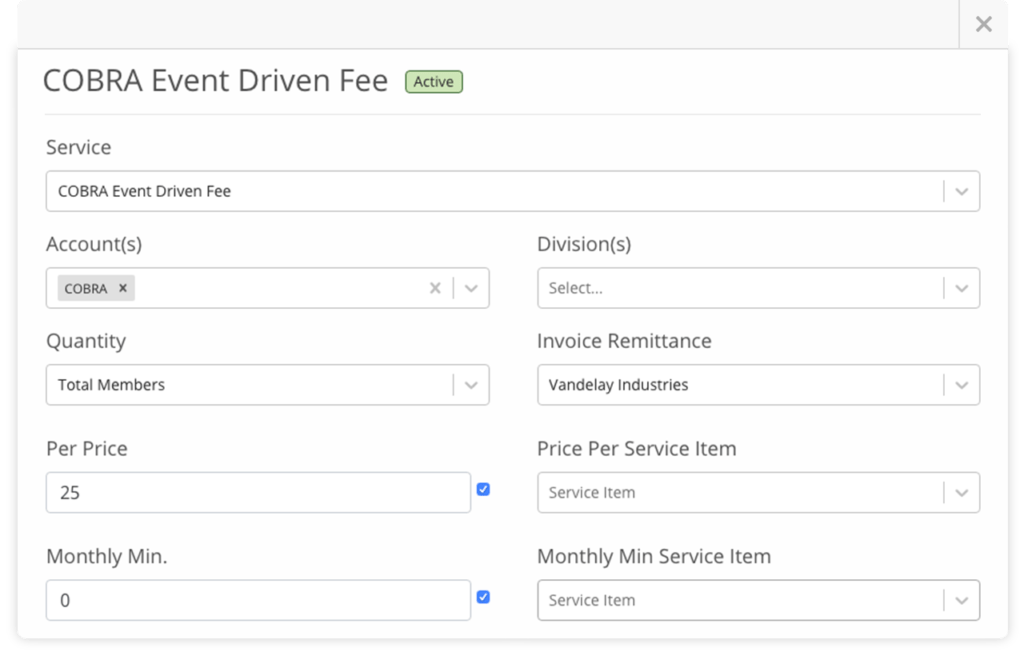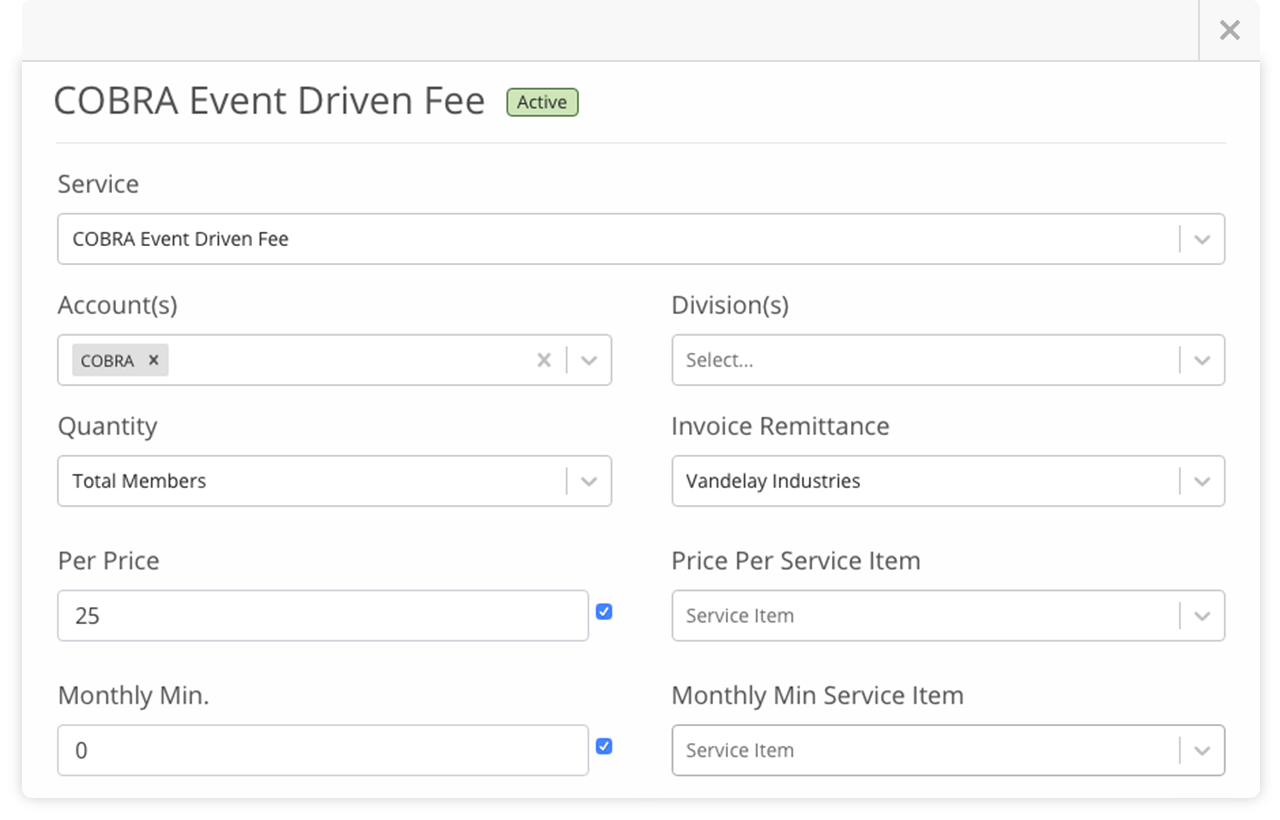 Invoicing and Recurring Fees
Invoicing in the billing module provides a push-button tool to generate invoices that can be emailed or downloaded and printed, then sent to employers for payment. Invoice tracking can be easily monitored in the billing platform and allows for quick and easy follow up on outstanding payments.
The Employer Invoicing platform allows you to automatically generate combined invoices for Admin Fees, COBRA Enrollments and QEs, Reimbursements and Account Contributions through recurring fees that may fluctuate each month.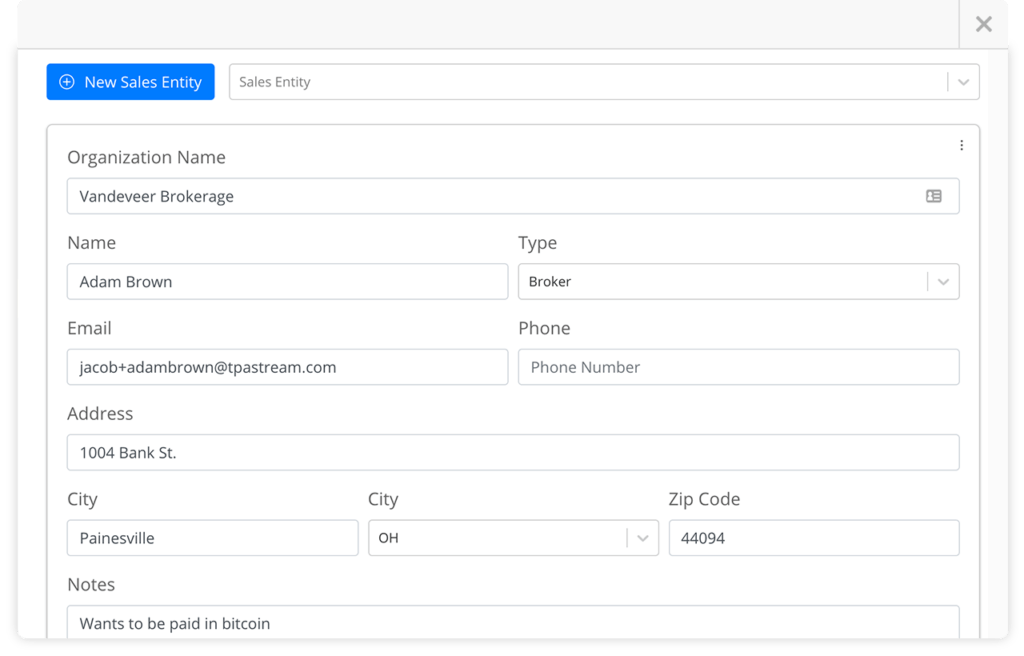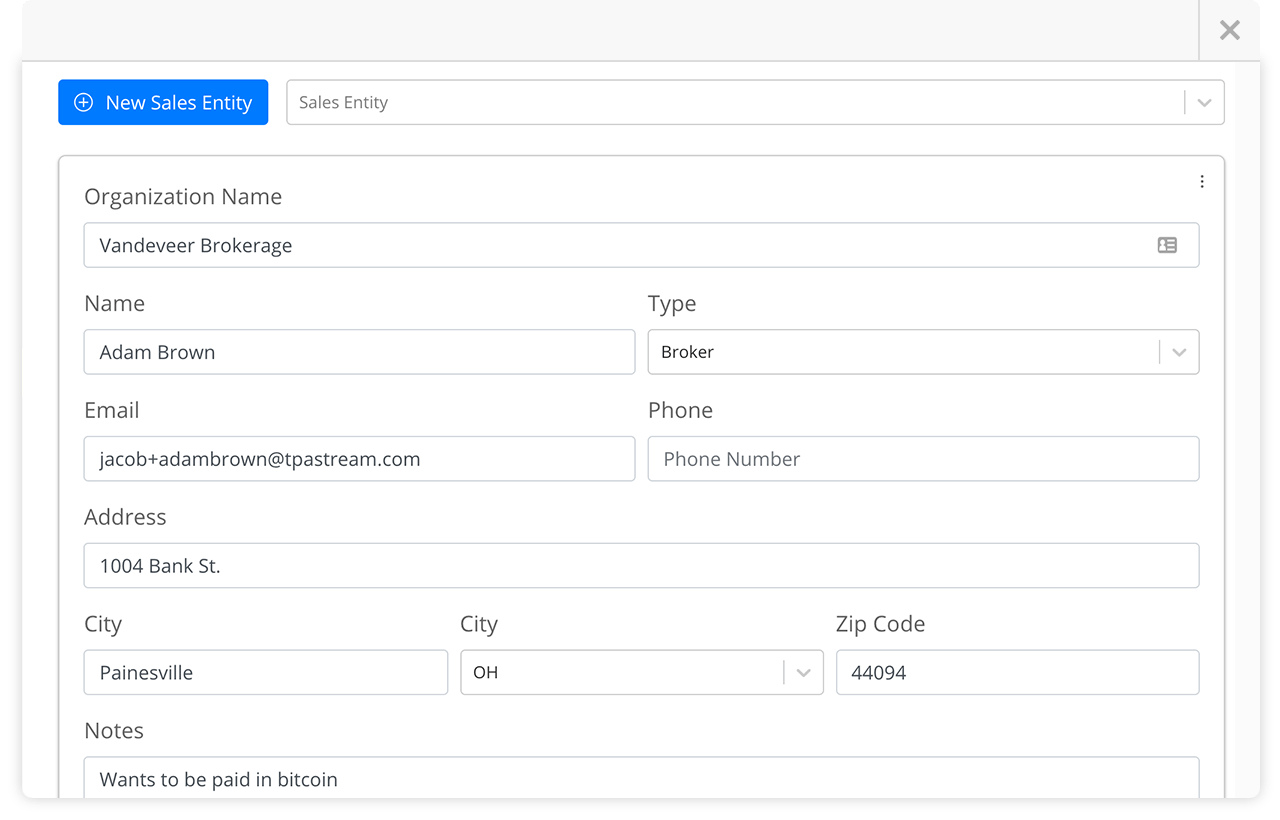 Sales Entities & Commission Results
The Employer Invoicing platform enables all information related to sales entities (W9, Contact and Billing Information) to be stored in one place. Commission reports help streamline the process by supplying a PDF of the commission to be paid for a select period on paid invoices. The system calculates these amounts based on the account set up by client within the billing module including the product type; FSA, HRA, etc.
Employer Invoicing Management Tools
01
Customer Invoices
View, track, and resend customer invoices on a schedule or push of a button
02
Manage recurring fees
Manage recurring, fluctuating, and fixed fees with simple set-it-and-forget-it business rules
03
Sales entities
Maintain sales entities' contact information and files in one convenient, secure location
04
Commission reports
Administer, create and send commission reports for sales entities in one place
Key Employer Invoicing Benefits

Connect your benefits administration to your preferred accounting platform
We integrate with WEX Health, Alegeus, and Datapath and leading accounting software including QuickBooks® Online, QuickBooks® Desktop

Streamline your operations
Reduce the time you're spending running manual reports and configuring invoices manually. You can reduce time spent, labor costs, and opportunity for error almost entirely, while remaining responsive to even the most complex invoicing format requests.

Brandable broker and employer portal
Create a branded experience with our white-label broker or employer portal and invoice delivery system including open/view tracking and view fees by members (employees).
Get Started
Complete the lead form to learn more about Employer Invoicing.
Want to learn more?
Let's connect about how we can empower better benefits together.