Securely collect claims files and EOBs from insurance carriers to reduce clerical work associated with substantiation and reimbursement.
Claims Harvesting securely collects claims files and EOBs from insurance carriers on behalf of your participants and makes them accessible in a web app for easy processing. Using our software, reimbursement is quick, payments are accurate, and administration is simple.
We make it easy for participants with EasyEnrollment
The process starts with a simple registration process for your participants. TPA Stream will send them a registration email complete with your branding inviting them to connect their benefits portal to TPA Stream. Participants select their health, dental, and vision carriers, enter their login credentials to link their account, then we'll begin pulling claims data.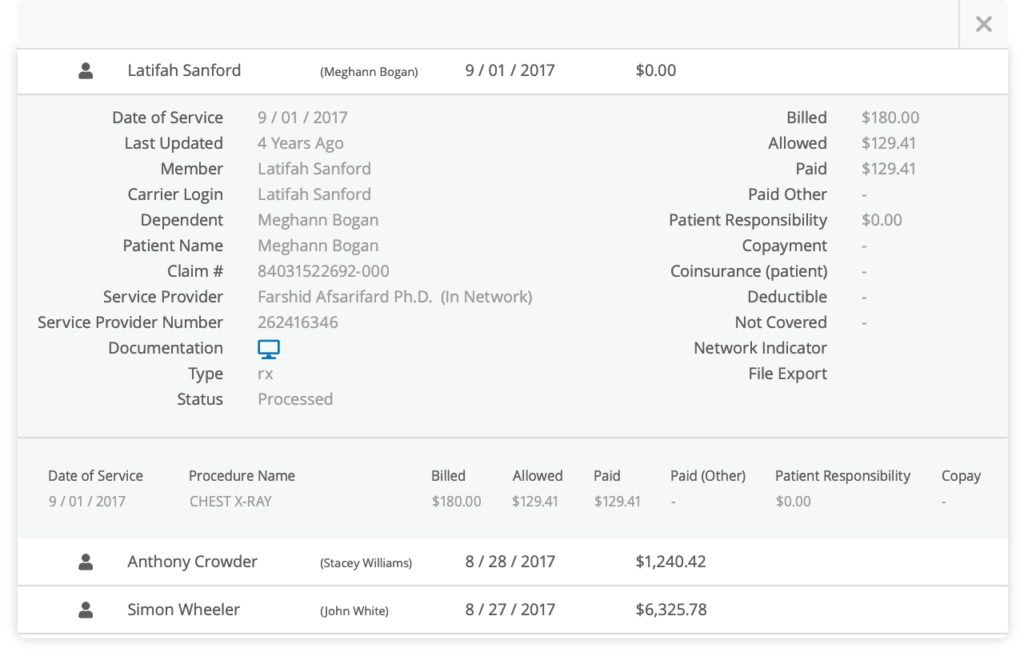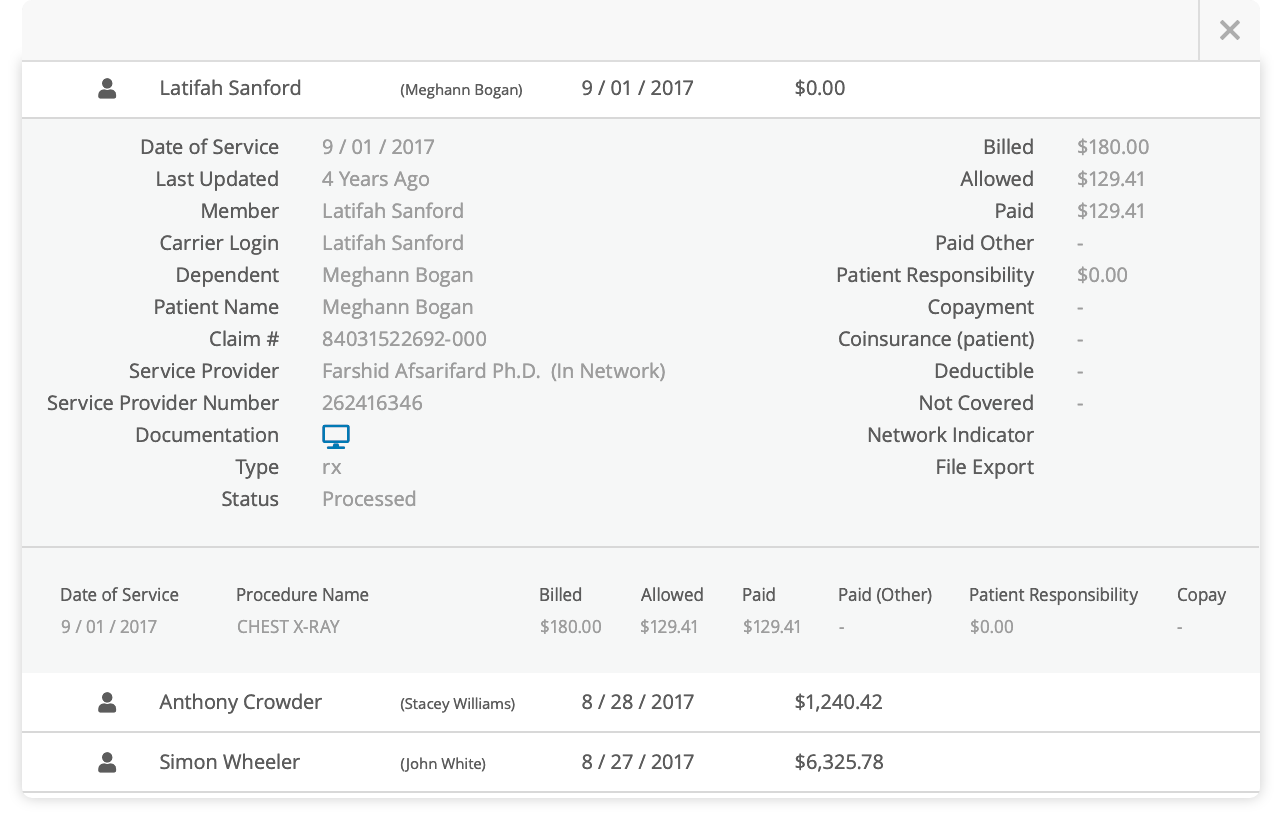 Claims Retrieval
All claims and supporting documentation are then collected from the benefits portal and copied into TPA Stream. We collect all claim information available including detailed claim information, diagnosis code, procedure code, screenshots, or PDFs of the EOB for backup documentation. You'll have access to all the detail you need through a secure and easy-to-use administrator portal. We connect to leading benefit administration systems like Alegeus and WEX Health to substantiation and reimbursement simple.
01
Enroll
The participant registers with a simple, branded registration process
02
Connect
In real-time, TPA Stream connects with the insurance carrier benefits portal
03
Harvest
We collect the EOBs, claim details, and screenshots
04
Administer
Send data to any of our supported benefit administration systems to automate substantiation and reimbursement
Key Claims Harvesting Benefits

Integrates with Leading Benefits Administration Software
We integrate with WEX Health, Alegeus, and Datapath. Claims Harvesting is the missing link between the benefits administration software and insurance carrier.

Streamline your operations
Eliminate paperwork and manual substantiation to operate more efficiently. You can reduce time spent, labor costs, and opportunity for error almost entirely.

Win market share
Stand out from your competition as a tech-forward, consultative third party administrator with an enhanced participant experience and plan use data. Employers are clamoring for more information about their benefits amid rising costs. Answer their call with Claims Harvesting.
Get Started
Complete the lead form to learn more about Claims Harvesting.
Want to learn more?
Let's connect about how we can empower better benefits together.