Health insurance coverage is not only a hot topic for employees, it is also a significant part of an employer's annual budget. With health insurance rates rising each year, it is imperative for employers to take measures to lower their overall health insurance costs. According to a 2016 Society for Human Resource Management (SHRM) survey, employers were spending on average $8,669 a year on each employee for coverage.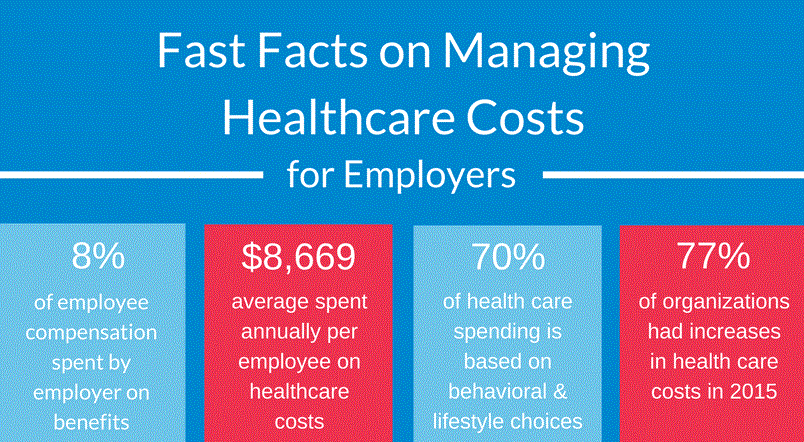 What tactics can a company utilize to lower their costs? The approach is two-fold; educate employees on proactive wellness activities to manage their care, and utilize tax-advantaged and other programs such as FSA, HRA, and HSA accounts with a high-deductible health plan.
Arranging pre-tax accounts for employees with FSA, HRA and HSA accounts helps to put the employee in the driver seat. Similar to an employee saving in a retirement fund, an employee can select a specific amount to set aside from their paycheck (pre-tax) that can be used to fund their health spending accounts and allows them to use on approved medical expenses.
Often, an employer will couple a high-deductible tax plan with a health spending account to offset the out-of-pocket costs for an employee. According to SHRM, HR professionals report that offering consumer-directed health plans (CDHPs), particularly high-deductible health plans, is one of the most successful strategies for keeping costs down.
Another method employers can use for lowering health care costs is by including employees in proactive health initiatives such as wellness programs. According to SHRM, 70 percent of healthcare spending results from behavioral or lifestyle choices. Many employers offer incentives for employees achieving certain wellness goals such as receiving an annual physical or for partaking in a smoking cessation program. The goal of including employees in the wellness process is to encourage proactive attention to health concerns that may arise before they become a larger issue.